When your smile needs some help, cosmetic dentistry may be the answer. Certain types of cosmetic dentistry only focus on improving the aesthetics of your smile, but it's often the case that treatments are restorative and cosmetic at the same time. Many procedures are medically necessary, while also delivering the teeth and smile you've been dreaming about.
The American Academy of Cosmetic Dentistry refers to cosmetic dentistry as "dentistry aimed at creating a positive change to your teeth and to your smile."
At Suwanee Center for Family Dentistry, we offer a range of treatments. Here's a look at why these types of procedures could be right for you and what options are available at our location off of Lawrenceville-Suwanee Road:
What is a Cosmetic Dentist?
Cosmetic dentistry is best known as any dentistry that improves the appearance of teeth, gums, or other features of your mouth. A cosmetic dentist's job is to focus their dental work on bettering the aesthetics of the problem area. This can involve changing the tooth color, tooth shape and size, jaw alignment, positioning of the teeth within the mouth, and overall smile appearance.
A cosmetic dentist is often trained in other dentistry as well. When doing dental work, it's hardly ever solely based on appearance. Most often, cosmetic work involves making sure the appearance is good, along with overall function and health. Our efforts are done with the intention of longevity—we want this work to last years, sometimes decades, sometimes forever.
When a cosmetic dentist works, their purpose is cosmetic, but it's also general and restorative. Every facet is considered before a procedure, with the goal being optimal oral health.
Types of Cosmetic Dentistry
If you aren't happy with the function or look of your smile, there are many different options available to you: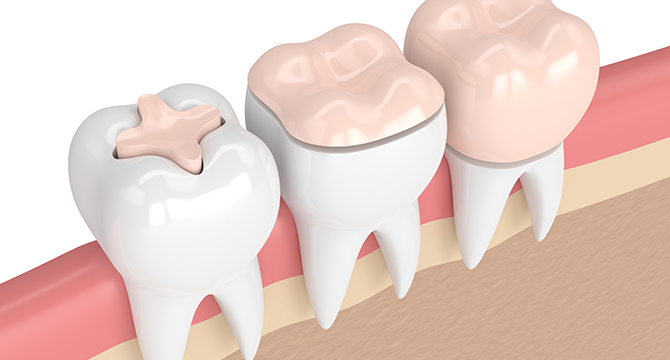 Inlays and Onlays
Also known as indirect fillings, inlays and onlays are thin sheets of porcelain attached to your tooth's surface. If you get a filling and there isn't enough tooth structure to support it, the dentist may put an inlay or onlay over the surface in that spot. In other cases, cosmetic dentists may use inlays or onlays to cover cracks or discoloration in your teeth. We use a natural-looking composite resin, which makes it a treatment that's cosmetic as well as restorative.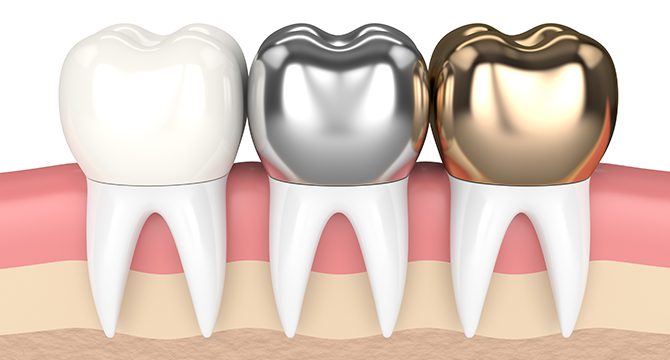 Dental Crowns
In some cases, you need a bigger solution than veneers, inlays or onlays. A dental crown is a piece of porcelain shaped and created by a cosmetic dentist to look just like your natural teeth. It can be placed over your tooth like a cap or, if you are missing a tooth in that area, it can also be placed over an implant.
Learn More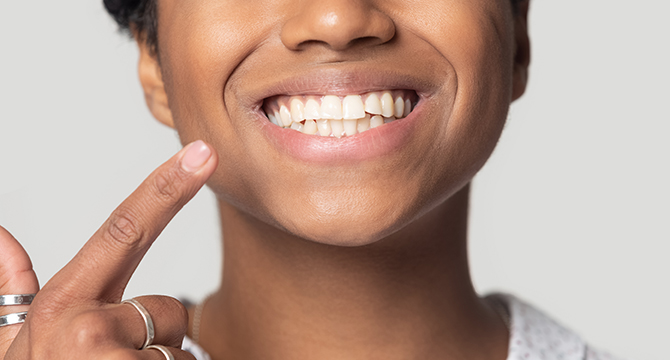 Veneers
Veneers are thin layers of porcelain ceramic sheets placed over your teeth. Although thin, veneers are strong and durable. This cosmetic dentistry solution is ideal for misshapen, broken or discolored teeth. Veneers can cover a myriad of cosmetic issues for a whiter, more straight smile.
Learn More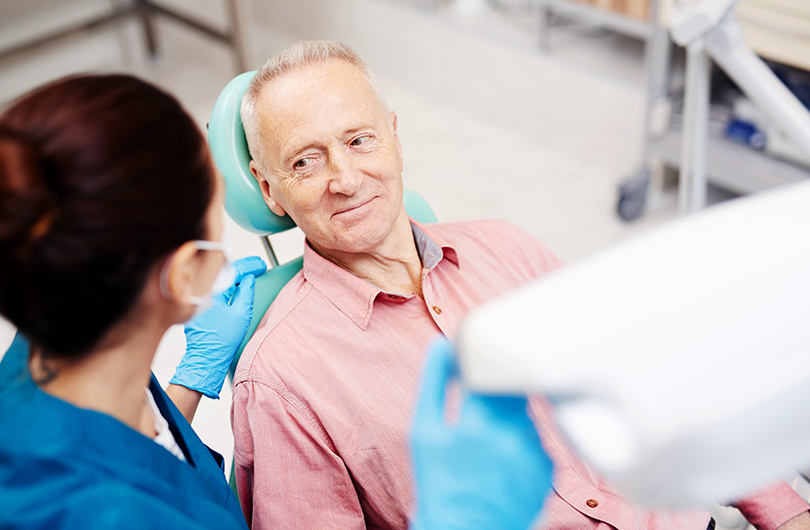 Composite Bonding
Composite bonding is a naturally-colored tooth filling made to blend with your original teeth. It's a relatively simple process that's both cosmetic and restorative. A dentist begins by removing the decay from your tooth, which can involve anything from a small amount of decay to a full root canal. Then, instead of putting in a metal filling, the dentist puts in a composite resin. The dentist bonds the composite filing to your existing tooth to ensure that it works as a permanent solution and maintains the structural integrity of your smile. The procedure is finished by smoothing down and shaping the composite material so that it blends in with the rest of your teeth!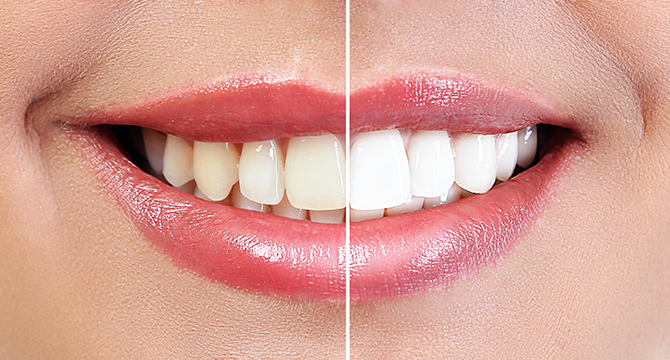 Teeth Whitening
Teeth whitening is another type of cosmetic dentistry treatment that has grown in popularity in recent years. It's one of the most requested dental cosmetic treatments. With this type of procedure, a licensed dentist or oral hygienist either applies whitening strips to your teeth or places a special set of trays that contain the whitening solution in your mouth for you to bite down on. Once everything is activated, the strips or trays are removed. We use professional-strength gel and customize everything for you. It's an affordable option that isn't too time-consuming. This process removes surface stains, so your smile can look sparkling white. Some people opt for this procedure on its own or with a dental cleaning, but patients also decide on teeth whitening for the purpose of matching a recent implant, bridge or other type of porcelain prosthetic. We have two options: In-office teeth whitening and take-home teeth whitening.
Learn More
Ready to learn more about cosmetic dentistry and the many options we have available? Then, contact our office today by calling us at (770) 224-0140 or simply set up an appointment online. Suwanee Center for Family Dentistry accepts most major insurances.
If you're in the Suwanee, Sugar Hill or Buford areas and looking for affordable, comprehensive cosmetic care, our team is conveniently located and ready to help. We know how much feeling good about your smile can change your entire outlook, and we're committed to working with you to achieve the smile you've been dreaming about.
We Look Forward To Getting To Know You And Your Family!